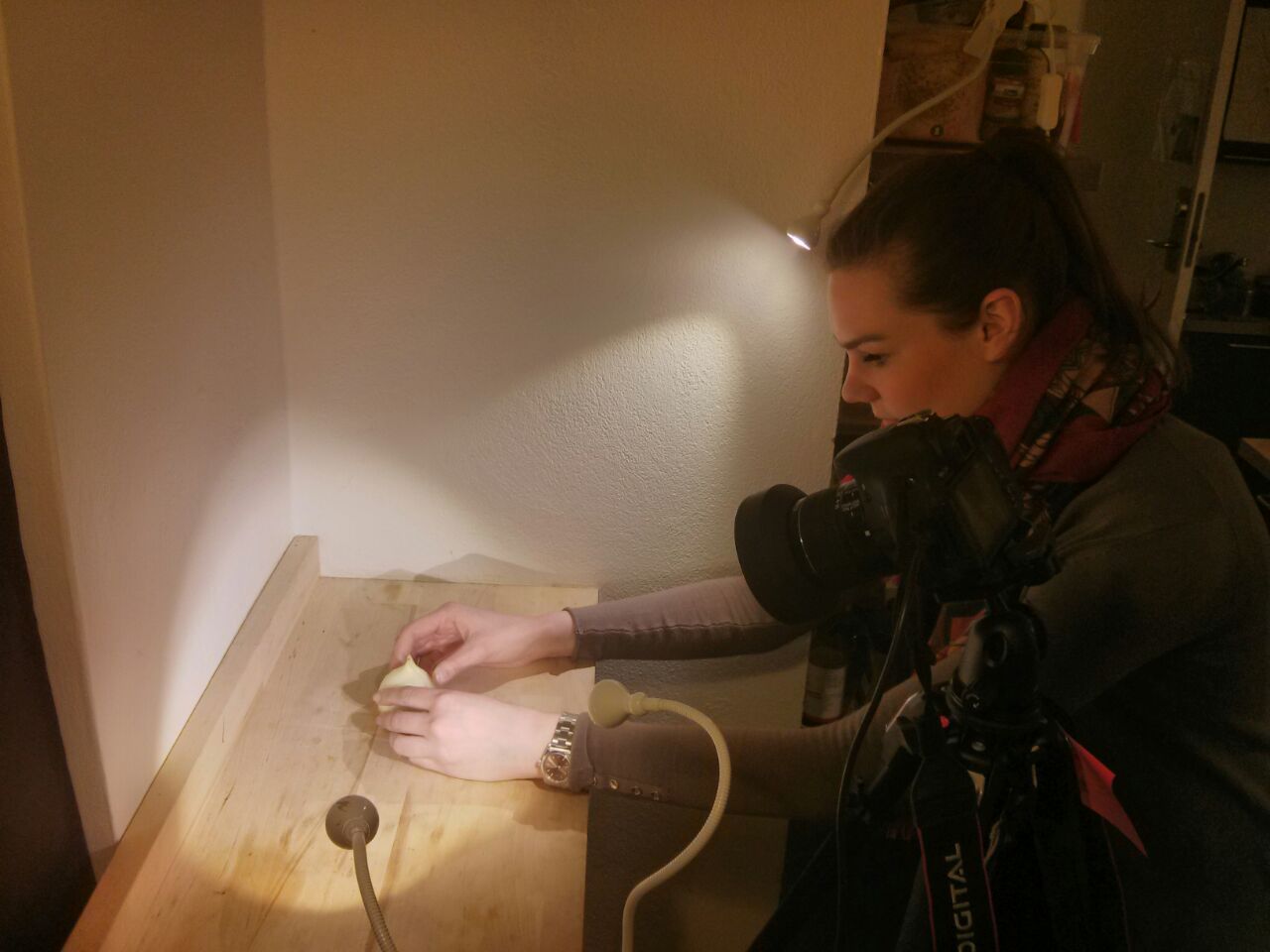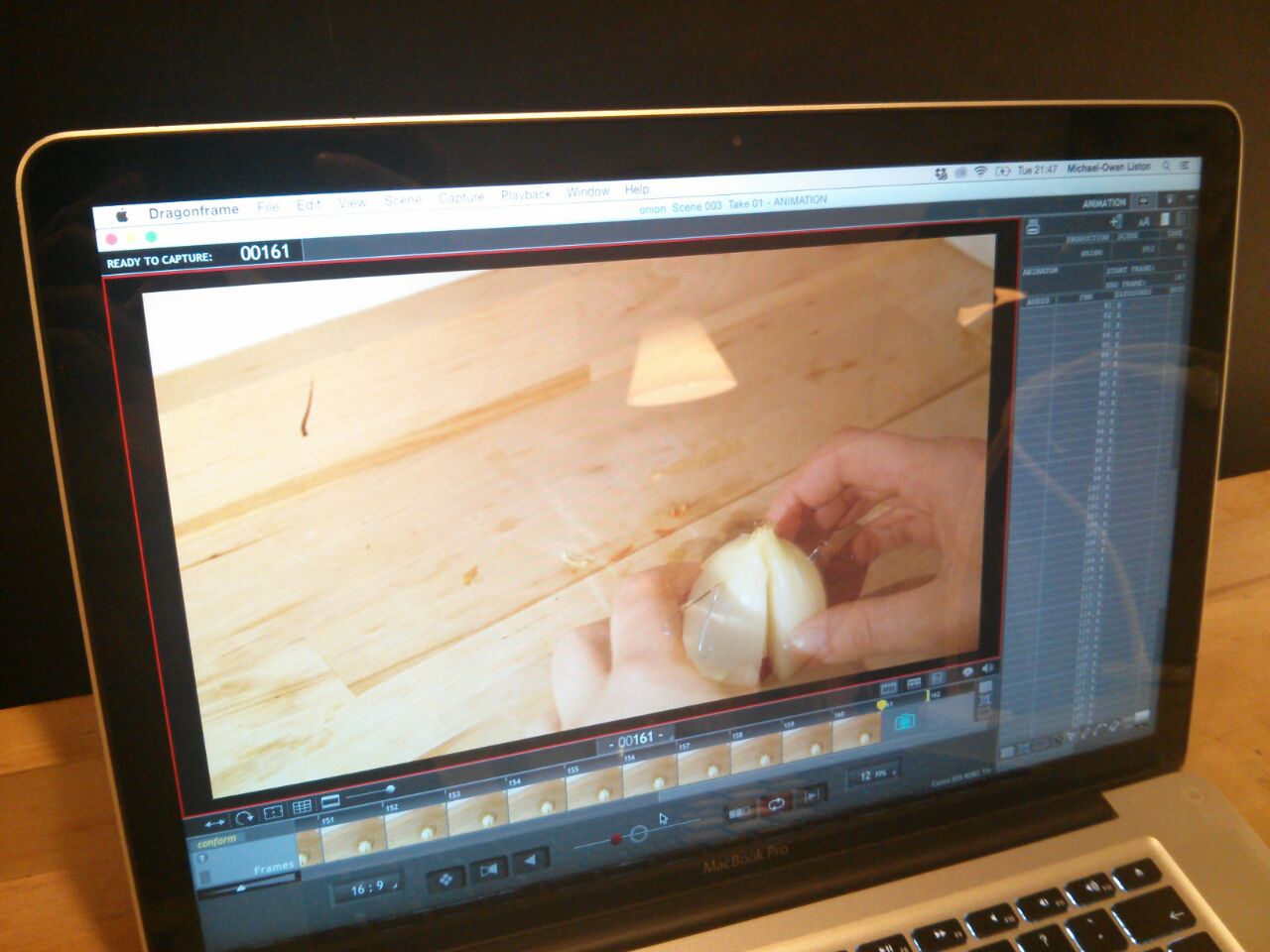 Titel: Unpeelion
Time: 1 evening
Tools: Camera, Tripod, Lights, Dragonframe
Team: Michael-Owen Liston
Task: Create a stop-motion-animation that gives an object a character


Faculty: Matt Cottam & Zaza Zuilhof

Project Description:
This was my first stop-motion animation experience during the "Experimental Imaging" class thought by Matt Cottam and Zaza Zuilhof. This was also the first time I actually got to work with dragon frame.
I now much more appreciate stop-motion-animations, knowing how time-consuming it is and how patient you need to be. It was a fun evening awaking an onion to life and giving it character - Ver fascinating to see how very small movements can give an object a character and attitude.